CERTIFICATION PROGRAM – Cyber security Track (EC-Council)
EC-Council at a glance
EC-Council Group is a multidisciplinary institution of global Information Security professional services. EC-Council Group is a dedicated Information Security organization that aims at creating knowledge, facilitating innovation, executing research, implementing development, and nurturing subject matter experts in order to provide their unique skills and niche expertise in cybersecurity. Some of the nest organizations around the world such as the US Army, US Navy, DoD, the FBI, Microsoft, IBM, and the United Nations have trusted EC- Council to develop and advance their security infrastructure.

Accreditations

Certification Levels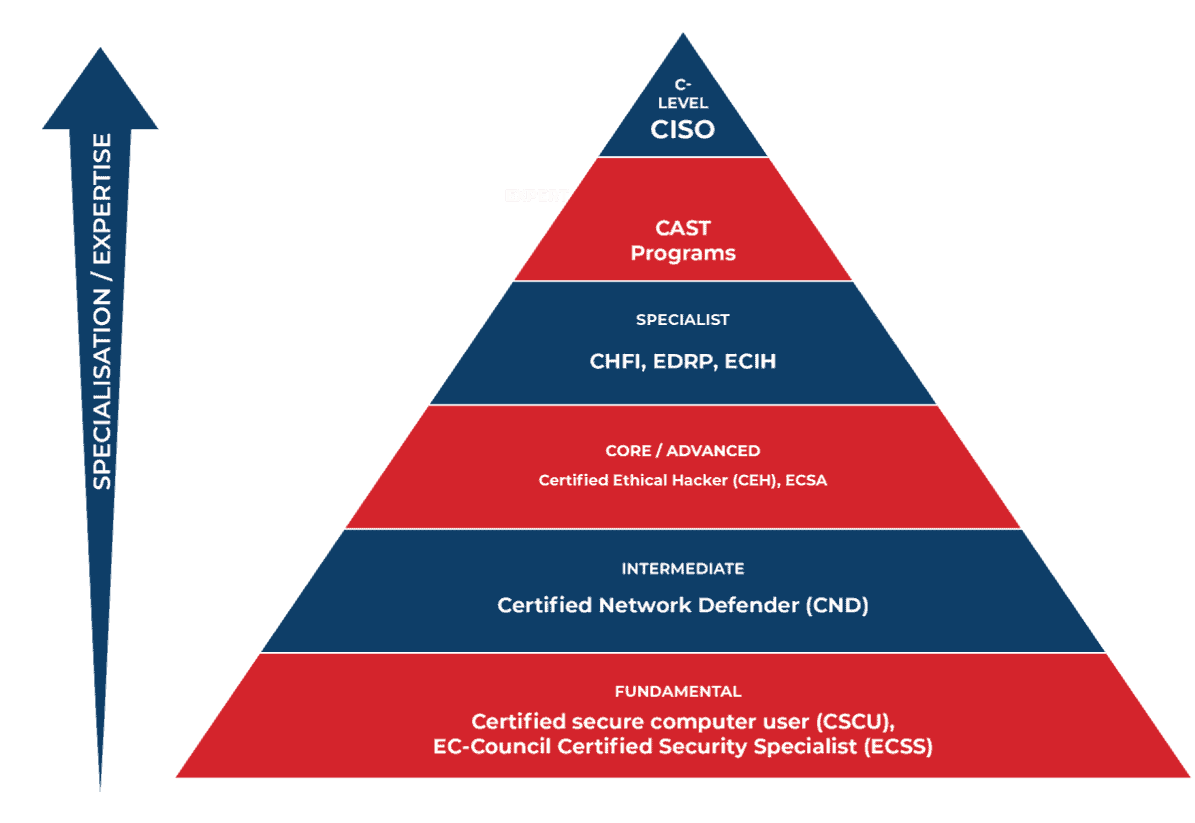 Certifications Proposed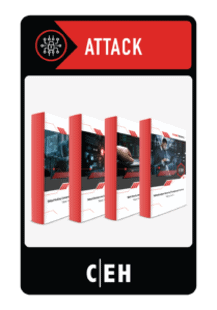 Certified Ethical Hacker
he Certified Ethical Hacker (CEH) is a certification program for an information security professional, also referred to as a white-hat hacker, who systematically attempts to inspect network infrastructure with the consent of its owner to find security vulnerabilities which a malicious hacker could potentially exploit. The program helps you assess the security posture of an organization by identifying vulnerabilities in the network and system infrastructure to determine if unauthorized access is possible. The Certified Ethical Hacker program is the most comprehensive Ethical Hacking program in the world. It is the first of three programs within our Vulnerability Assessment and Penetration Testing (VAPT) track.
Read More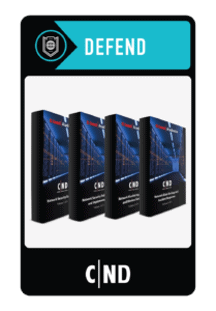 CYBER NETWORK DEFENDER
The Certified Network Defender (CND) certification program focuses on creating Network Administrators who are trained on protecting, detecting and responding to the threats on the network. Network administrators are usually familiar with network components, traffic, performance and utilization, network topology, location of each system, security policy, etc. A CND will get the fundamental understanding of the true construct of data transfer, network technologies, software technologies so that the they understand how networks operate, understand what software is automating and how to analyze the subject material. In addition, network defense fundamentals, the application of network security controls, protocols, perimeter appliances, secure IDS, VPN and firewall configuration, intricacies of network traffic signature, analysis and vulnerability scanning are also covered which will help the Network Administrator design greater network security policies and successful incident response plans.. CND is a skills-based, lab intensive network security program based on a job-task analysis and cybersecurity education framework presented by the National Initiative of Cybersecurity Education (NICE).
Read More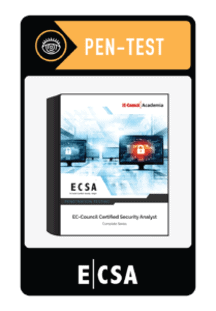 PEN Testing
The ECSA program offers a seamless learning progress, continuing where the CEH program left off. Unlike most other penetration-testing programs that only follow a generic kill chain methodology; the ECSA presents a set of distinguishable comprehensive methodologies that are able to cover different pen testing requirements across different verticals.
Read More