CERTIFICATION PROGRAM – E Commerce Track
Proposed Trainings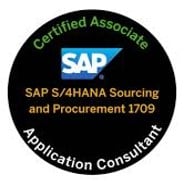 SAP Certified Technology Associate - SAP HANA 2.0 SPS04
The "SAP Certified Technology Associate - 'SAP HANA 2.0 SPS04" certification exam verifies that the candidate possesses the required knowledge in the area of the SAP HANA 2.0 (SPS04) for the profile of an SAP HANA technology consultant. This certificate builds on the basic knowledge gained through related SAP HANA training and preferably refined by practical experience within an SAP HANA project team, whereby the consultant applies the acquired knowledge practically in projects. Furthermore, the "SAP Certified Technology Associate - SAP HANA 2.0" certification exam verifies, that the candidate has the knowledge of installing SAP HANA required by the profile of an SAP HANA technology consultant.
Read More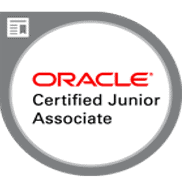 Oracle Database – Certified Junior Associate
Earning the Oracle Database Foundations Certified Junior Associate credential arms you with a fundamental level of programming and database conceptual knowledge and skillsand demonstrates your capabilities to a future employer. This certification also shows your potential to progress into OCA level during your early stage of employment, and later to OCP, becoming an asset to any company.
Read More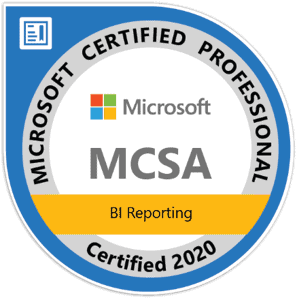 Microsoft Certified Solutions Associate - BI Reporting
Candidates for this exam should have a good understanding of how to use Power BI to perform data analysis. Candidates should be proficient in connecting to data sources and performing data transformations, modeling and visualizing data by using Microsoft Power BI Desktop, and configuring dashboards by using the Power BI service. Candidates should also be proficient in implementing direct connectivity to Microsoft SQL Azure and SQL Server Analysis Services (SSAS), and implementing data analysis in Microsoft Excel. Candidates may include BI professionals, data analysts, and other roles responsible for creating reports by using Power BI.