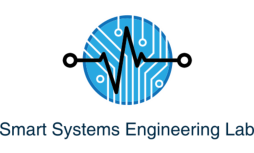 SSEL laboratory aims to provide specialized solutions to support highly innovative, multidisciplinary research in smart systems, including signal processing, automatic control, wireless and mobile communications, antenna and wave propagation, networking, multimedia communications, optical fiber communications, and power systems.
The laboratory will contribute to the fulfillment of the university's goals to enhance its research visibility and productivity. The lab will collaborate with comparable labs and centers nationally and internationally to enhance the university's research profile. The lab members will represent the university in top tier journals, conferences and symposia.
Vision
To be recognized as a laboratory for innovation of knowledge in the fields of smart systems technologies.
Mission
Conduct advanced research work to develop smart systems and solve problems that are of interest to the smart systems scientific community.
Contribute to the university and national mission by involving students in research projects to develop their skills.
Objectives
Encourage and activate research in the CME department and in PSU.
Promoting cooperative scientific research between PSU and international universities.
Publishing high quality scientific papers and improving PSU ranking.
Interdisciplinary Research Areas
Signal Processing
Wireless and Mobile Communications
Antenna and Wave Propagation
Networking
Multimedia Communications
Optical Fiber Communications
Lab Leader
Prof. Mohamed Marey
Department of Communications and Networks Engineering
College of Engineering
Email: mfmmarey@psu.edu.sa
Tel: 011 494 8046