GOVERNANCE & POLICY DESIGN RESEARCH LAB (GPDRL)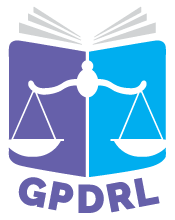 GPDRL has been created according to the College Research Theme 6; Governance & Policy Design:
The research within this theme explores the ethical and normative frameworks that shape public policy which helps to make it, processes of change and innovation, and policy implications in different socio-legal contexts across the globe. The aim of this research theme is to develop effective policies that address real-world challenges based on evidence, innovation, and community engagement.
The proposed lab comprises academics and researchers based in the College of Law with expertise on the field of law and policy, whose work has international and national dimensions. Its aim is to promote interdisciplinary work and collaborative research in a variety of areas including human rights, employment law and policy, environmental law, women and law, family law, law and technology, commercial law and legal education. All members have multiple research Articles in the Scopus indexed-journals from Quartiles 2-4. The total number of published journal Articles are: 7 in 2017, 5 in 2018 and 23 in 2019. Some Faculty Members have book publication and conference attendance in the reputed conference proceedings and book publishers respectively.
Additionally, a number of research projects are on-going and a number of research activities including workshops, seminars and trainings are being held regularly by the members of this proposed lab in the College of Law. The lab will open the door for future investigators to achieve more areas of researches to finance their research activities and provide needed infrastructure and human resources.
Vision
To provide quality research in Governance & Policy Design issues and contribute to strength the legal system and the society by developing skilled lawyers and researchers who serve diverse communities.
Mission
Governance & Policy Design Research Lab (GPDRL) aims to launch outstanding research that promotes the rule of law and serves the societies of the region.
It is committed to conduct such researches which will lead legal changes to serve the interests of the society and the regional/ international community.
It will find out the causes and roots which will prepare lawyers that can contribute to society in various capacities within the local, national, regional and global governance structures and organizations.
OBJECTIVES
To conduct and publish high-quality Governance & Policy Design (GPD) research
To promote GPD research in the region
To provide training, workshops, seminar for budding GPD researchers
To conduct and publish high-quality Governance & Policy Design (GPD) research
To enhance collaboration among GPD researchers locally and globally
To raise awareness among the public of GPD findings
To offer consultations to stockholders
To attract grants for the Lab's projects and sponsorship for its activities
To act as a forum for discussion and exchange of ideas for teaching English and Arabic law modules, national and international contexts
To act as a forum for discussion and exchange of ideas for research collaboration and research projects as well as research funding applications
To generate and promote awareness of research opportunities
To increase and act as a channel to disseminate the research outputs of its members
To organize research seminars and workshops