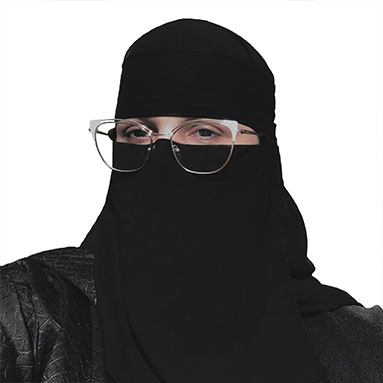 Fahdah Fahad Almousa, 2020
Architect
AHB Company
Through my studying journey of architectural engineering in PSU, I was thrilled to dive in through the waves of a field that has been a dream of mine for a long time, I wanted to explore the extent of my limits, and there, I tested it. The program is designed to let you sink in the field, allowing you to find, discover and build yourself within. Throughout this journey, you'll get the opportunity to explore yourself within architecture, Which; will lead you to discover your path, career, and passion. Enjoy the journey and be patient.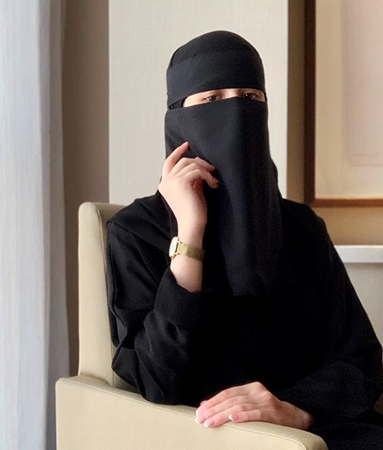 Fatimah Ashworth
Junior Architect
IDesign Arc.
I was first introduced to IDesign Architecture at the PSU Co-Op Fair, and I was instantly attracted to their Co-Op scheme. Not only did they put Co-Op interns through an exam to determine their strengths and weaknesses, but they also expressed their commitment to training interns, and helping them develop and hone their area of expertise and design.

Fast forward to today, almost two years later, I have completed my Co-op and am working as a junior architect with IDesign Arc. I've worked on projects ranging from urban planning and architectural design to interior design and detailing.

It's enough to say that I'm incredibly grateful to PSU for introducing me to this firm, and for developing Co-Op partnerships with highly powered, energetic, and progressive corporations.

Thank you PSU!

Eng. Asayel AlQahtani, 2017
Interior Architect
Projects Administration, King Fahd Medical City
I am proud to be a graduate of Interior Design Engineering program at PSU. The learning resources were available whenever I needed in order to develop my skills and knowledge. I enjoyed drawing and modeling software course, interior materials, furniture, history of interior design and working drawing details. The interior design skills I have, is a result of a great program guided by experienced faculties. Now I am implementing my knowledge in my job.

Eng. Felwa AlMousa, 2017
Interior Designer
DUR Hospitality Co.
PSU's Interior Design Engineering exposes me to a world of opportunities. I have learnt a lot about designing and planning for different spaces, facilities and zones, materials selection and specification. I acquired the required skills to apply in my current job - hotel design. The instructors are very helpful and during my courses they greatly contributed to my academic and professional development. Now, I'm able to complete tasks at my own and have a clear understanding of what I need to achieve in order to succeed in my career.

Eng. Shaden Nabil Alfraih, 2017
Consultant
AL Riyadh Development Authority
My experience as an interior design student in Prince Sultan University was outstanding; it brought out the absolute best in me. It doesn't just focus on academics, but also embrace the skills needed in today's market. The interior design department is filled with creative and innovative faculty members and students that inspired me at a daily basis. One of the most important experiences is the COOP course. I'm grateful for the opportunity and for all the people I met at PSU, as it certainly had an impact on the person that I am today.