On behalf of the conference Committees, you are cordially invited to participate in the technical program of the College of Engineering's most dynamic, informative, inspirational, and innovative 2022 event: International Conference on Sustainability: Developments and Innovations in Riyadh, KSA. For two years, we are using our conferences as an opportunity to connect talented people all over the world with decision-makers and limitless opportunities.
- Organizing Committee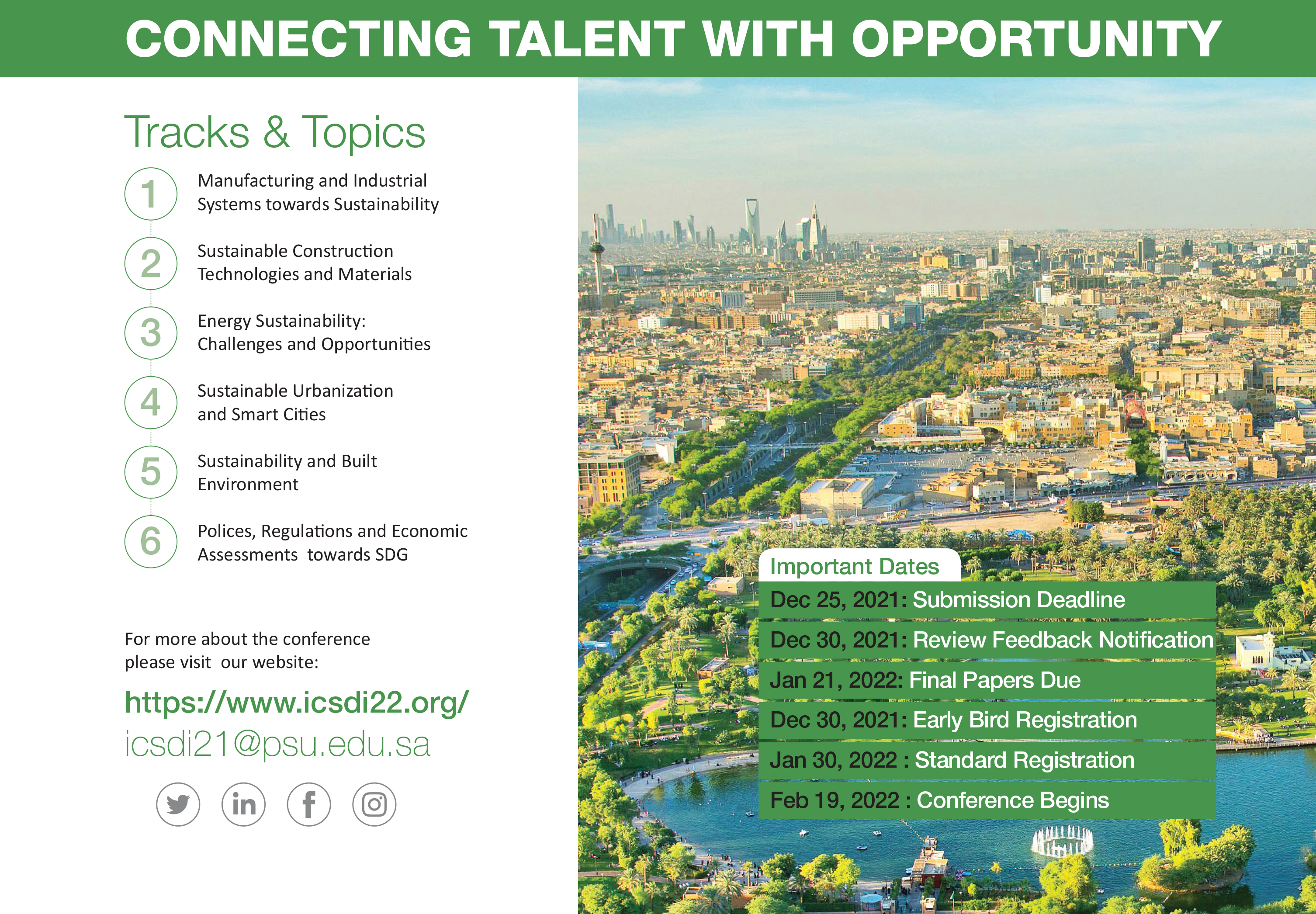 Join Us for ICSDI 2022
The 2022 conference focusing on the State of the Art and Practice in different sustainable development goals. Join researchers, practitioners, students, and contractors from around the globe. As one of the promising and trending Engineering disciplines, this field is still changing rapidly. Come hear the latest and network with the leaders of our profession, and meet the decision-makers.
Along with the diversity of presentations on challenging projects and research, ICSDI 2022 will feature multiple invited speakers on selected topics. The conference will include a wide-range of knowledge-enhancing technical and panel sessions, short courses, and workshops. Join us in Riyadh to share in this celebration of Prince Sultan University (PSU) accomplishments towards SDG's 2030.
Expectation of Attendance
Every Paper/Abstract awarded final acceptance for presentation is expected to have one author attend the conference and present the paper in the conference indexed proceeding. Publication in the conference proceedings without registering for the conference and presenting the full paper is not intended.


Useful Resources