Department of

Architecture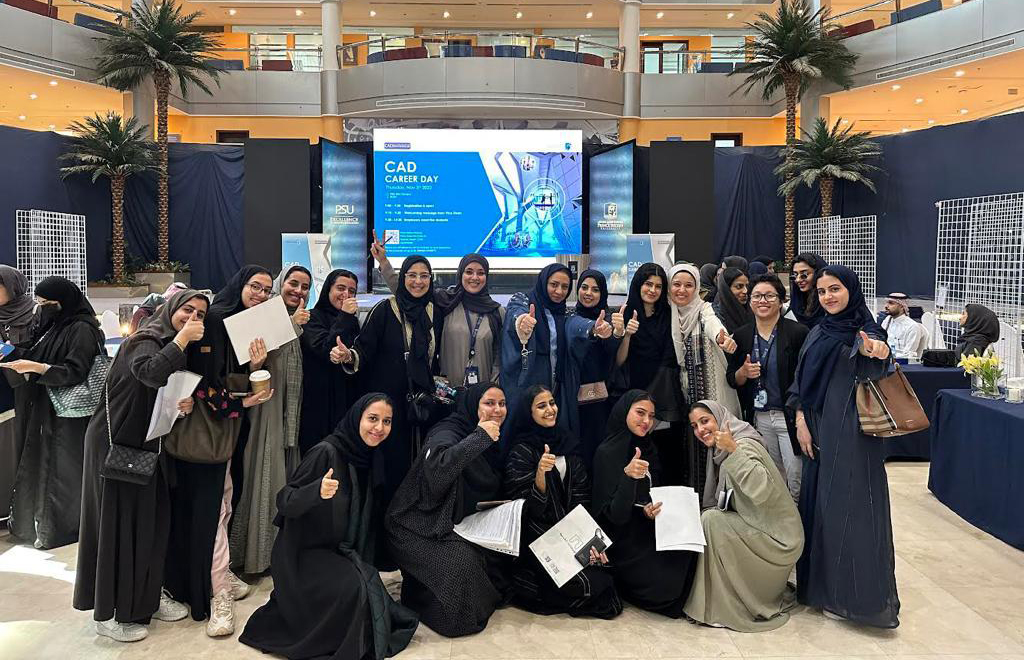 The Department of Architecture offers a comprehensive program that fosters creativity, innovation, informed problems-solving skills and cultivation of human needs as individuals and community. This is achieved in parallel to incorporating cultural and traditional considerations in the curriculum.
The program requires 4 years in addition to the foundation year: PYP. It includes a 7-month professional training as a CO-OP program to prepare our students for the professional practice inside and outside KSA. As our students develop autonomous lifelong learning competencies, they are supported to develop their personal and professional capabilities as well as their responsibility to improve their communities.
Our learning outcomes are accomplished by a group of highly qualified faculty members with a rich variety of academic backgrounds. Our graduates are prepared to serve as qualified professionals and leaders in the fields of Architecture, Urban Design, Landscape Design, Graphic Presentation, Software Application as well as Model-Making. They are also prepared to pursue their graduate studies in Architecture or related fields.
The program takes into account the needs of the local community for university-educated professional architects. The design and content of the Architecture curriculum were benchmarked with prominent universities. Additionally, the program has completed the NCAAA national accreditation process and is going for international accreditation. The program joined the Association of Collegiate Schools of Architecture (ACSA) in 2019 and is working to have the international accreditation under the umbrella of the National Architectural Accrediting Board (NAAB) requirements. Starting from January 2020 arch students can enrich their study plan with an Interior Design minor. The Architecture Program graduates have the necessary professional skills to embark on successful careers in the industry and/or pursue higher education in Architecture and related disciplines.
The Architecture Department is committed to excellence in educating future leaders and professionals that are equipped with the most current knowledge and abilities to serve the community, with emphasis on architectural design, theories and history, building technology, sustainability and urbanism. The diversity in faculties' national, educational, professional and multi-cultural backgrounds enriches the educational experience within our perception of Architecture. Alumni from this program are well prepared to enter the practice of Architecture in Saudi Arabia or to further their studies in graduate schools within Saudi Arabia and abroad.
The Department of Architecture, in its commitment to providing its students with a well‐rounded academic experience, routinely organizes activities and events to expose the students to a wide range of knowledge, as well as to inform them of the practicalities of Architecture in a local and global environment. Such events include conferences, guest lectures, exhibits, workshops, seminars, and field trips.
The design studio is at the core of the architectural academic process in the Department of Architecture. The Department's philosophy is to utilize the design studio as the primary mode for exploration and learning. Students are encouraged to apply the content and skills learned in other courses into the design process in studio. In design practice, innovation is vital, therefore, we push the boundaries for innovation through imagination, practice, and out-of-the-box thinking.
Our internationally recognized faculty members are diverse and participate in research, teaching, community services and interdisciplinary initiatives in local, national and international communities. Graduates of Architecture Department at PSU work in some of the most prominent architectural firms in Saudi Arabia and abroad. Several graduates continue their studies in many prestigious universities in the U.S. and UK. Harvard, MIT, UC Berkeley, and UCL.
Dr. Eman Sabry abowardah