Linguistics and

Translation Department

Welcome to the Linguistics and Translation Department at the College of Humanities and Sciences, Prince Sultan University
Our department offers two BA programs that are fully accredited by the Saudi National Centre for Academic Accreditation and Evaluation: Applied Linguistics and Translation. The Applied Linguistics program qualifies students to effectively communicate in English in various professional settings (The English for Professionals Track). The Translation program equips students with the necessary knowledge and skills to become competent translators and interpreters in a variety of contexts. In addition to these degree-awarding programs, our department proudly provides academic writing courses to PSU's students in all colleges. These courses enhance students' written communication and research skills, which qualifies them to pursue their university education with success.
Our department is committed to providing quality education. To fulfil this commitment, we benchmark our courses with those offered in reputed international universities, apply the most updated teaching methodologies, employ the latest advancements in educational technology, provide students with an engaging and enriching learning experience including co-curricular and extra-curricular activities and carefully cater for students' individual needs through differentiated instruction. In addition, our students' employability is a top priority. We regularly update our courses to match the needs of the job market and enhance our students' career-readiness.
We pride ourselves in our outstanding team of faculty members and administrators. Our faculty members are highly qualified educators with invaluable expertise in their disciplines and teaching practices. They are also engaged in distinctive research work and significant community service projects. Our administrative staff are accomplished professionals with excellent training in management and administration. They effectively support our faculty members and students in their teaching/learning journey.
Our students and alumni, our true pride and joy, are known for their distinctive calibre, distinguished language competence, excellent communication skills, fine research skills and exceptional critical thinking. Our students and alumni have always been our ambassadors whose accomplishments reflect the excellence of PSU's education. Our students achieve top positions in national/international contests, get selected for internships in top institutions and corporations, and excel in community service activities. Our alumni are among the most sought-after graduates by top-paying institutions. They also play a significant role in fulfilling the society's aspirations and contribute to global sustainable development.
On behalf of PSU'sLinguistics and Translation Department, I thank you for visiting our website. I invite you to learn more about us through navigating through the rest of the website and following our social media accounts. You are also most welcome to contact us by phone/email or visit our premises. We will be happy to hold orientation sessions, arrange visits to our campus and provide you with the necessary information via several means of communication.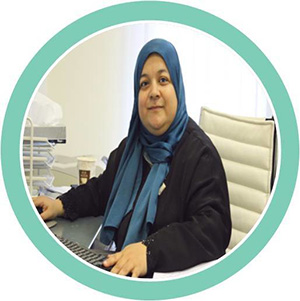 Dr. Dina El-Dakhs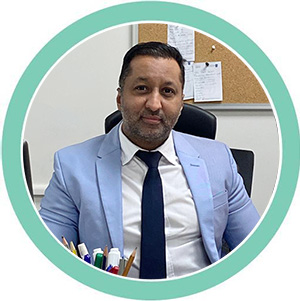 Dr. Jamal AlSaid
Vision
The department aspires to be a leading higher-education department of Linguistics and Translation and foster the advancement of relevant specialties in theory and practice.
Mission
The Department of Linguistics and Translation is dedicated to providing its students with top-quality higher education programs that enhance their knowledge of languages and refine their language proficiency and intercultural communication. The department concentrates on career readiness through sharpening its students' critical thinking, communication, research, digital literacy and employability skills.
Contact Information
Phone: Mr. Faisal Alarifi 011-494 8740
Ms. Ghada AlSayyari: 011-494 8208
Dr. Dina El-Dakhs: 011 – 494 8201
Dr. Jamal AlSaid: 011 – 494 8341
WhatsApp: 00966 55 271 3755
Twitter: @ltd_PSU
Email: ltd@psu.edu.sa