Dr. Mohammad Nurunnabi was invited as a speaker in AACSB Global Accreditation Conference 2020 (September 22-25, 2020)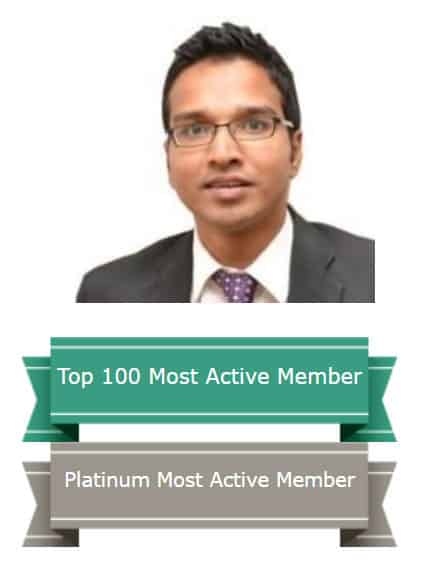 Dr Mohammad Nurunnabi, CMA, FAIA(Acad), SFHEA, FRSA, CMBE, the Aide to the President on Research, Ranking and Internationalization, and Chair of Department of Accounting was invited as a Speaker in "AACSB Global Accreditation Conference" held virtually on Thursday, September 24, 2020.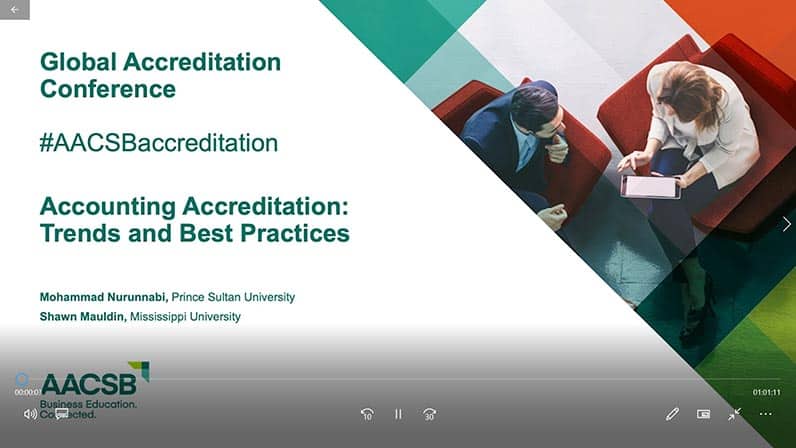 (Screenshot of the Session)
Dr Mohammad Nurunnabi was the only invited speaker from Saudi Arabia and the Middles East. He discussed the trends and implications that have surfaced from the 2018 Accounting Accreditation Standards; and How new Business Accreditation Standards 2020 (effective from July 28, 2020) will impact Accounting Standards 2018. In addition, the co-speaker of the session – Professor Shawn Mauldin, Director, Mississippi State University discussed best practices and answers to questions such as: What do practitioners add to the visit and how to manage their expectations? What areas cause most of the issues? What happens once the team report is submitted to the AAC?
The session was moderated by Maria Baltar, Assistant Vice President, Accreditation Operations and Implementation, AACSB International (AACSB), Tampa, Florida.
For more information, please visit https://www.aacsb.edu/events/conference/2020/global-accreditation-conference/agenda
Dr Mohammad Nurunnabi is also the Top 100 Most Active Member and Platinum Most Active Member in