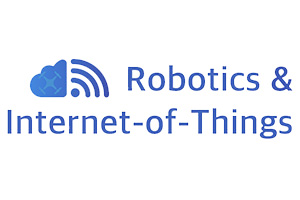 ROBOTIC AND INTERNET OF THINGS LAB RIOTU
The Robotics and Internet of Things (RIOTU) Lab at PSU is engaged in a broad range of research projects working in the frontier of three main topics, mobile robots and drones, the Internet of Things, in addition to deep learning and AI. The mission of the Robotics and Internet of Things lab is to develop innovative solutions for these three areas. In particular, we aim at developing protocols, services and intelligent algorithms to use these systems through the Internet while integrating them into the cloud. The objective of cloud integration is to (1) virtualize the access to these systems through abstract interfaces, (2) take advantage of cloud resources to offload computations from these systems to the cloud. We are also interested in developing deep learning solutions to analyze data collected from robots/drones/sensors in different contexts of applications, such as surveillance, people behavior monitoring, self-driving systems, disaster management, crowd management, etc.
Vision Statement
To be an internationally recognized center in robotics and internet of things
Mision Statement
To promote applied research on Robotics and Internet of Things in Prince Sultan University through international collaboration with industrial and academic partners. To develop robotics and IoT solutions for real applications to sustain the economic and social development in Saudi Arabia inline with 2030 vision.
Objectives
Establish a professional research environment in PSU in the robotics and IoT research.
Attract external funds and grants to PSU.
Provide a consultation service to the industry both locally and internationally.
Develop robotics and IoT solution's for the Saudi Market in collaboration with international companies.
Providing training services to communities in the field of robotics and IoT.
Contribute to the involvement of undergraduate and graduate students in professional research and promote their intellectual and learning skills.
Establish international collaboration with reputed research groups and institutions in robotics and IoT.
Contribute to the enrichment of computer science and engineering programs in the field of robotics and IoT