DLA Piper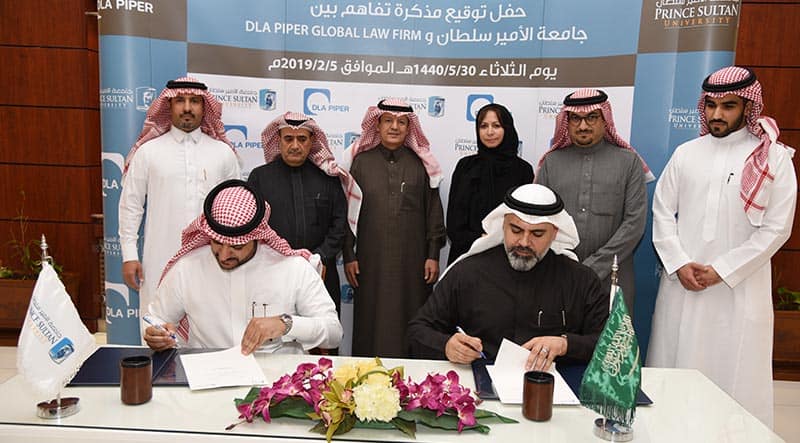 04/11/2019
In order to activate the partnership between the College of Law and Law firm of DLA Piper, we were pleased to have held the three days intensive training program that DLA Piper has provided to the College of Law students with the aim of developing their personal and professional skills, which was held over a period of 3 days in Prince Sultan Hall .The three days intensive program included a series of interactive workshops and presentations. Topics covered included:
Legal Drafting
Critical thinking and Analysis
Oral Advocacy
DLA Piper assisted students with CV writing and interview skills training.
The workshop was part of the three days intensive workshops in activating the MOU with DLA Piper law firm. The purpose of the workshops was to bring relevance and context to students' theoretical studies and advance their understanding of the law. The 100 workshop participants were mainly on their third or fourth year at the College of Law. The agenda began with an overview on the importance of legal drafting.
The discussion also yielded certain key takeaways that may help in developing and sculpturing the participants legal drafting, These include:
It is important to understand what you are drafting
Do not agree to, or amend, terms you do not understand
Do not make assumptions
Grammar and spelling can be critical to the interpretation of a clause
The use, or inconsistent use, of defined terms can also be critical to the interpretation of a clause
Attention to detail!
Your Trainers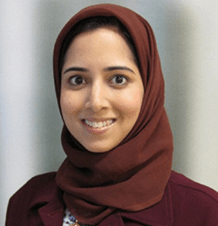 Aneela Haider
Senior Associate
Aneela Haider is a Senior Legal Consultant at DLA Piper Saudi Arabia, Riyadh. Aneela has experience in US and Saudi law. Aneela specializes in foreign direct investments, share transfers, corporate re-structuring, joint venture transactions, and general commercial law. Aneela moved from Silicon Valley (California) to Saudi Arabia in 2011.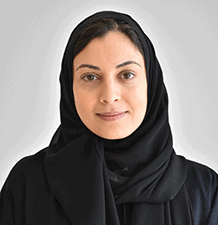 Naryman Al Kassimi
Senior Associate
Naryman Al Kassimi is a Senior Legal Consultant at DLA Piper Saudi Arabia, Riyadh. Naryman has over twelve years' experience in Saudi Arabia. Naryman specializes in project finance and banking and finance. Naryman was based at another law firm prior to joining DLA Piper Saudi Arabia in March, 2019.
Agenda
Importance of legal drafting
Basic principles of legal drafting
Problems encountered during legal drafting
Part 1 - Contract
Part 2 - Legal Memorandum
Part 3 - General (Emails, etc)
Key take aways
Question & Answer
Critical thinking and analysis
28/11/2029
The purpose of the second workshop was to bring the participants attention to retain critical thinking and analysis in the legal field. The agenda began on how to understand the type of question being asked. At the end of the workshop in Critical thinking and Analysis, the lawyers shared multiple formalistic approaches.
Your Trainers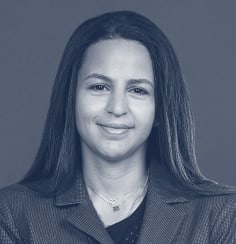 Basma Khashoggi
Legal Director
Basma Khashoggi is both a Saudi Arabian and New York State licenced lawyer. She is a Legal Director in DLA Piper Saudi Arabia and Head of the Jeddah office. Basma advises international clients regularly on investing in the Kingdom and has extensive experience of working with the Saudi regulatory authorities, therefore providing sector specific practical advice. Basma has also advised leading international brands on their retail, distribution and franchise operations in Saudi Arabia. Basma specialises in advising on Healthcare and Pharmaceutical matters. She has also focused on Hospitality work more recently.

Muhammad Yousuf
Senior Legal Counsel for Saudi Arabia, Bahrain and Pakistan GE Power
Muhammad Yousuf is GE Power's Senior Legal Counsel for Saudi Arabia, Bahrain and Pakistan. Muhammad joined GE in March 2017 and has supported on key legal transactions and matters across GE Businesses (Power, Renewables and Healthcare). His primary expertise is in the Oil & Gas and Power sectors and he has been involved in negotiating strategic agreements with public and private enterprises in these sectors. Prior to joining GE, Muhammad worked with Schlumberger, where he held various roles including Legal Counsel for countries in the Middle East region. He has also worked at Pakistan Petroleum Limited (Pakistan's leading Oil & Gas E&P company) as Legal Counsel and as a litigation associate in the law offices of Mansoor Ahmad Khan & Co. a leading litigation law firm in Pakistan.
Agenda
Part 1 - Understand the type of question being asked
Part 2 - Effective reading strategies
Part 3 - Logic in thinking and writing
Part 4 - Critical analysis and thinking for lawyers
Part 5 - Adopt formalistic approaches
Question & Answer
On the last workshop which began with the question "What is advocacy?" where the participants also shared their definition of advocacy as well. At the end of the workshop in Oral advocacy, the lawyers shared tips on how to avoid common mistakes. These include:
Cross examination
Know your purpose – lacking in objectivity and not knowing where to go next
Less is more
Reveal the inconsistencies
In the end, the participants then thanked the speakers for their valuable information and time.
Your Trainers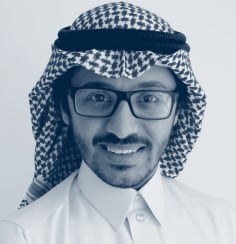 Mohammed Al Sharani
Senior associate
Mohammed is a senior legal consultant in our Al Khobar office and prior to joining DLA Piper has worked at very well-known local law firms. He also trained in a law firm in California (United States).
Mohammed has a great deal of experience in assisting local and foreign companies with commercial disputes, local arbitration, alternative dispute resolution, real estate litigation.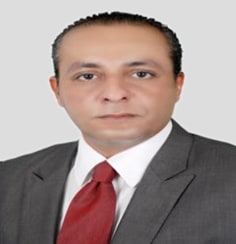 Mohammed Noaman
General Counsel for Middle East, North Africa, India and South Asia GE Power
Mohammed Noaman is the GE Power General Counsel for Middle East, North Africa, India and South Asia. Mohammed held a number of positions in GE and other Multi-national companies such as the GE Healthcare General Counsel for Africa and General Counsel of Saudi. Chief Legal Counsel for North Africa in Kraft foods and General Counsel for DANONE Egypt. Mohammed also worked for Bakka Law Firm in Egypt.
Mohammed advised the Egyptian Government in reforming Court System, the new Commercial Law, the new Tender Law and the Anti-corruption legislation' procedures.
Mohammed is a member of New York State Bar, Egypt Bar Association, Arab Lawyers League and the Corporate Counsel Association.
Agenda
What is advocacy?
Building an advocacy plan
Part 1 – Negotiation skills
Part 2 – Training on interview techniques
Part 3 – Effective oral arguments
Part 4 – Excellence in advocacy
Question & Answer