Academic Service Learning Programs
Go Back
---
Elite Program in Collaboration with Monsha'at
(Oct 2019 to Feb 2020)
(Feb 2019 to Apr 2019)
(Dec 23, 2018) to (Apr 17 2019)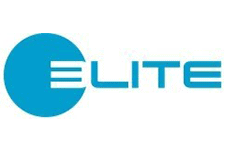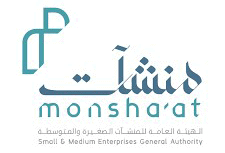 CSCEC partnered with Elite UK and Monsha'at to provide small and medium enterprises with skills and tools by PSU faculty members from College of Business who customized the Elite modules in order to provide Monsha'at "Small or Medium Enterprises General Authority" (SMEs) with the most relevant information possible to equip them to grow and succeed in our ever-changing economy which is stated in CSCEC mission and vision.
Monsha'at "Small or Medium Enterprises General Authority" (SMEs) provide job opportunities for the Saudi people and foster economic empowerment for youth and women. They contribute to the growth and diversity of the economy. Also, they are critical to reduce poverty and contribute to rural and regional development. SMEs can significantly increase their contribution to exports (faster than large corporations). Furthermore, they allow to explore new areas of innovation and graduate new champions and they enable national entrepreneur by building strengthened supply chain and increased competitiveness.
Elite Overview:
ELITE is a unique platform designed to help the UK's most exciting and ambitious private companies prepare and structure for their next stage of growth. It facilitates structured engagement between the UK's most exciting private growth companies, entrepreneurs and business leaders as well as the corporate advisory and investor community.
ELITE is a three-part service of education, business support, mentoring and access delivered in collaboration with Imperial College Business School. There were 50 attendees and 20 companies overall.
Elite Launching Ceremony:
The opening ceremony marked a pivotal moment in Saudi Arabia as Prince Sultan University was the first to partner with Elite (UK Company), in collaboration with Monshaat, to train small and medium enterprises and provide with the tools to thrive and grow. The attendees included companies such as Ernst & Young, Riyad Bank, KPMG, PWC, Falcom and Tadawul. Dr. Ahmed AlYamani, President of PSU and Dr. Rimah AlYahya, Vice President of PSU- Women Campus were also in attendance.
Program: First Cohort:
Module 1: Growth Strategy
Module 2: Managing Talent
Module 3: Evaluation for Financial Needs
Module 4: Governance
Module 5: IPO
Module 6: Growing your Business: Marketing
Module 7: Your Growth Story
Program: Second Cohort
Module 1: Growth Strategy
Module 2: Managing Talent
Module 3: Evaluation for Financial Needs
Module 4: Governance
Module 5: IPO Model
Module 6: Growing your Business: Marketing
Module 7: Your Growth Story
Ministry of Education
(07 July 2019 to 01 August 2019)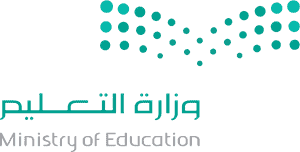 Chinese Language Course
English Language Course
Accordance with 2030 vision which stated on improving, education, and developing the educational as well as personal skills qualification for every citizen and especially employees, ministry of higher Education had the initiative to collaborate with PSU through CSCEC in order to establish a Chinese language program to their employees as a future requirement in education as well providing them English language programs. Therefore, CSCEC welcomed ministry of education members during summer 2019 to be trained by PSU staff member, PSU faculty members from College of Humanities, and external qualified instructors as well to meet the need of the registered trainers in the summer courses with a lack of faculty members existence during summer. The total number of trainers at PSU was 80.
The main goal for this training course is to teach the ministry of higher education employees on the basics of Chinese Language according to the govermental decree decision to teach Chinese in government schools in future. The training focused on applied and practical methods by using the following concepts:
Presenting the subjects by involving the trainees in discussion and encouraging dialogue.
Dividing the large group into small groups and given these small groups specific tasks as an example, small conversation.
Practising all the time, let them read the vocabulary in aloud.
Different ways of activities; traditional games, card vocabularies, etc.
Cultural activities; Green Tea Ceremony, Chopsticks using etiquette.
Weekly quiz and final exam with the project.
The positive aspects of the training:
The participants were interested enthusiastic about all the subject.
They were at a high level of attention and hard study.
The hall was comfortable and very convenient.
The assistant person from PSU was quick responder and friendly.
Hospitality for the trainees was acceptable.
The relationships among the participants were in harmony.
Evaluation Methodology:
Evaluation of each meeting by participants and review for the last lecture.
Collective interactions.
Discussion groups, mini.
Practical exercises, individually and collectively.
Quizzes and final exam.
Ministry of Interior
(Dec 16, 2018 to Feb 14, 2019)
(Jun 09, 2019 to Aug 01, 2019)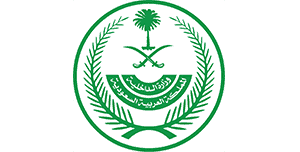 The Community Service and Continuing Education Center had a Cooperation with the Ministry of Interior to provide several training programs of English to their employees in different levels and classes based on a placement test.
The program was held twice by PSU faculty members from College of Humanities, English Departement. Accordance to 2030 mission which suits CSCEC vision and mission to educate and improve the knowledge of our society members in several organizations governments sectors as well as private ones, MOI program was established.
Masar
(2016-2018)
In accordance with the vision of the CSCEC to educate the community individuals as well as PSU community, Masar Program has conducted for the fourth time. Masar is a pre-college program designed for high school students to help educate them on how to differentiate between the various departments and majors PSU has to offer. Ms. Nafla AlKahtani, a faculty member in Collge of Computer Science and Information System and PSU students in collaboration with CSCEC made it successfully and effectively to high school students from several schools in the community.
Masar is the first Pre-College Program in the Kingdom of Saudi Arabia designed for high school students to experience college life, prepare for academic success, and explore options. It is based on workshops for various majors to help students decide which majors they should specialize in. It was initially proposed by Ms. Nafla AlKahtani's students as a class project. It was then implemented successfully in collaboration with the Community Service and Continuing Education Center. It was implemented in the spring semester of 2018.
Masar usually runs for 2 weeks, and by the end of the program, students will be enlightened and knowledgeable about their next step.
On the closing ceremony (last day) we announced all the graduates' names that have completed Masar and presented them with a certificate of completion. In Masar 4, Ms. Fatin Al-Mobarak, presented the certificates to Masar participants. We added Tamheed to Masar4, by which students took a personality test and were presented with their results and career advice from Tamheed Advisor, Ms. Fatin Al-Mobarak.
SABIC
(14 July 2019 to 08 August 2019)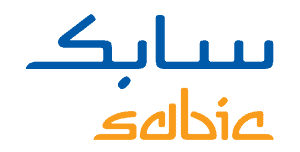 In a collaboration with SABIC, CSCEC customized a program included the most knowledge that a high school graduate needs before studying abroad. The program required a high school graduate with a full time staying at a hotel, being away from his/her family, being dedicated to a full-time schedule since morning to evening at PSU campus. The program allowed them to gain educational, cultural, and life coaching knowledge to be able to accommodate studying abroad alone.
A well-designed program was an outcome of several meetings and discussions between SABIC representatives, PSU qualified faculty members in different fields, and CSCEC members which provided a great opportunity to SABIC candidates to be their future employees once graduated from colleges. This is clearly stated in CSCEC vision and mission to help make our society individuals' lives be better.
Riyadh Bank International Program
(17 July 2017 to 14 September 2017)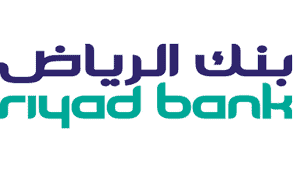 The Community Service Office & the Business Administration college in collaboration with Riyadh Bank have established the Riyadh Bank Training Program to ensure the best quality is delivered. The program offers training from PSU Business Administration faculty along with Euromoney Solutions Company to Riyad Bank newly employees as stated in CSCEC mission and vision to provide the knowledge to our community reaching several categories of the audience to meet the need of our society.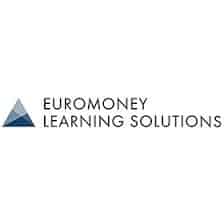 For the implementation of this program, the selection of PSU faculty members was based upon specific qualification and knowledge for each particular course of the program. Followed by, the following procedures were taken; selection of the required courses from Riyadh Bank as well as a selection from an International entity (Euromoney Learning Solutions), PSU instructors, and a local expert in Banking. Creation of a detailed schedule in a discussion with expertise PSU faculty members from the College of Business, course material, and program venue facilities.
Riyad Bank International Program Trainers' Evaluation:
Riyad Bank newly candidates have been evaluated upon the following:
Attendance
Class participation
Assignments
Case studies
Exams
An online system was created for instructors to enter attendance and grades. Access of the system was given to the Riyad Bank program manager.
Riyad Bank International Program Closing Ceremony: