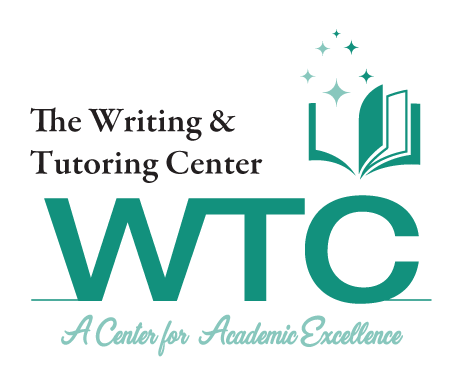 Statistics [Apr. 22- Sep. 23]
Statistics of WTC hired tutors (faculty & students)
Male Faculty and Student Tutors
Female Faculty and Student Tutors
Statistics of WTC conducted appointments (male & female students)
The Writing and Tutoring Center (WTC) is a newly founded center offering academic services and support to undergraduate, graduate students, faculty members and admins at Prince Sultan University as well as researchers and external guests from outside the university. The WTC's services vary from assisting students in understanding their course material and enhancing their writing skills to helping students better comprehend academic integrity and avoid plagiarism. The WTC will be offering services in English and Arabic.
Vision
The Writing and Tutoring Center (WTC) strives for excellence in providing academic support in writing, tutorship, and training to equip students, faculties, employees, and all professionals with the needed critical thinking skills, language proficiency, and lifelong academic and professional habits and skills.
Mission
The Writing and Tutoring Center (WTC) aims to provide academic support services, editorial services, workshops, and training courses. Moreover, it aims to provide one-to-one sessions or study groups that aid undergraduate and graduate students at PSU with their learning and writing projects (including research) in all subject matters. WTC services vary from supporting students with their research papers, writing assignments, and offering tutoring sessions and explaining lessons and concepts across all disciplines or fields offered at PSU, to supporting faculty members in their research editorials and providing professional training to all individuals of all levels. The ultimate mission is to ensure that students are receiving adequate educational support as well as a rich learning experience and support professional development.
Value
At our Writing and Tutoring Center, we are driven by a commitment to excellence in education and career growth. We value the diverse needs of students, faculty, and employees, and aim to provide a collaborative, inclusive, and enriching environment where knowledge is cultivated, ideas are celebrated, and success is the standard.
The main services of the WTC are:

To book an appointment: visit the WTC Booking System