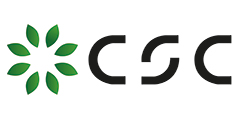 Prince Sultan University
Center for Sustainability and Climate
Professor Mohammad Nurunnabi
PhD (Edinburgh), FAIA(Acad), SFHEA, FRSA, CMBE, CMA, FFA, FIPA, CPA
Director, Center for Sustainability and Climate (CSC), Aide to the President and Chair in Accounting Prince Sultan University, Saudi Arabia, Academic Visitor (Senior Member) in St Antony's College, University of Oxford, United Kingdom
---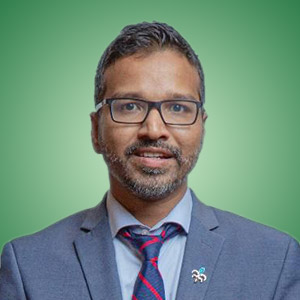 Professor Mohammad Nurunnabi, PhD (Edinburgh), SFHEA, FRSA, FAIA (Acad), CMBE, FFA, FIPA, CMA, CPA is the Director of Center for Sustainability and Climate, Aide to the President on Ranking and Internationalization, and Chair of the Department of Accounting at Prince Sultan University, Saudi Arabia. He is an Academic Visitor (Senior Member) of St Antony's College, University of Oxford, Oxford, United Kingdom. Previously he has taught in University of East London, United Kingdom (UK), University of Bedfordshire (UK), and Edge Hill University (UK). Prior to his academic career, he worked as a financial team member in ADVFN Plc (covers in excess of 70 stock exchanges from across the globe), London, UK. He holds a PhD with an outright pass (no corrections) from the University of Edinburgh, UK. He is a Certified Public Accountant (CPA), a Chartered Management Accountant (CMA), a senior fellow of Higher Education Academy (SFHEA), UK, an academic fellow of the Association of International Accountants (FAIA-Acad), fellow of the Royal Society of Arts (FRSA), Certified Management & Business Educator (CMBE), Fellow, Institute of Financial Accountants (FFA), and Fellow of Institute of Public Accountants (FIPA). He is an academic member of the Institute of Management Accountants (IMA), European Accounting Association (EAA), British Accounting and Finance Association (BAFA), and American Accounting Association (AAA). He has been active within the accounting profession and is a Vice President (Education) of the IMA Riyadh Chapter, Saudi Arabia and a Global Advisory member of the Diversity Thought Leadership Pipeline (DTLP) Committee of the IMA, USA. Under his leadership, Prince Sultan University (PSU) became the second private university in the world (outside US) to earn AACSB accounting accreditation in 2022. Recently, he is co-chairing Teaching & Curriculum Committee of International Accounting Section of American Accounting Association (AAA).
His article on Saudi Vision 2030 was the most downloaded article after the announcement of Saudi Vision 2030. His most recent book is The Role of the State and Accounting Transparency (Routledge: London and New York). He has published over 130 articles in international journals including ABDC Ranked, ERA Ranked, ABS Ranked and Scopus/ISI indexed. His paper was ranked first in 2014, 2015 and 2016 as the most downloaded published articles in Research in Accounting Regulation. He currently serves as Editor-in-Chief of PSU Research Review: An International Journal, Emerald, and Series Editor-in-Chief of Contributions to International Accounting. He serves on the editorial boards over 20 journals. He is also the reviewer over 100 leading international journals.
He has received numerous prestigious researches and teaching awards including Prince Sultan University President's Distinguished Research Award (2020), the IMA Faculty Leadership Award from Institute of Management Accountants (IMA), USA in 2017, 'Outstanding Research Certificate' (2015), Certificate of Appreciation on 'Financial Leadership and Reporting' from ACCA (2014), Recognition of 'Outstanding Service as an IMA Campus Advocate' from Institute of Management Accountants (IMA), USA in 2014, USA and 'Academic Excellence in Research and Teaching' Award from Channel S, UK based TV Channel in 2013. He was awarded a Platinum Lever Leader by the Institute of Management Accountants (IMA) in 2019. He has significantly contributed to G20 Saudi Arabia and principal investigators for several policy papers. He is also conducting policy papers with The United Nations Conference on Trade and Development (UNCTAD) and The International Federation of Accountants (IFAC). He is a regular invited speaker for international conferences and policy forums. He is also a regulatory reviewer of government regulations on SME in Saudi Arabia. Recently, he was invited global distinguished speakers in International Conference and Exhibition for Education (ICEE 2022), Saudi Ministry of Education, 9 May 2022; and also from the International Federation of Accountants (IFAC) and the World Bank MENA Group, United States.
Regarding sustainability, he is leading the United Nations Sustainable Development Goals (SDG) for Times Higher Education (THE) Impact Rankings for Prince Sultan University, and also 1st Saudi University to Pledge Net Zero Carbon University by 2060 (Prince Sultan University) in Race to Zero for Universities and Colleges campaign is run in partnership with EAUC, Second Nature and UN Environment. He also established Financial Literacy for Women in Business (SDG 5), and Zakat and Tax Clinic (SDG 8) to support Micro, Small and Medium Business. He is editing two special issues with collection of 140 articles in Sustainability.
He is one of the founding leaders of three global think tank including - Global SME Policy Network (GSPN); Global Education Policy Network (GEPN); Global Islamic Finance, Tax and Zakat Center (GIFTZ Center). He is contributing to policy issues on Global SME, Tax, IFRS, and Labour Market, Market-Driven Curricula, Sustainability and Climate issues in Education. He can be contacted at: mnurunnabi@psu.edu.sa