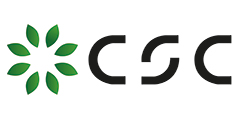 Prince Sultan University
Center for Sustainability and Climate
Professor Nora Colton
Director of the Global Business School for Health (GBSH) at UCL (University College London), United Kingdom
---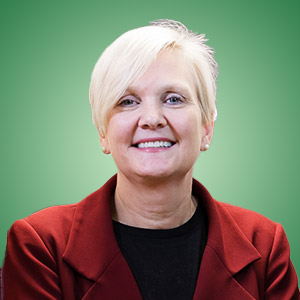 Professor Nora Colton is the inaugural Director of the UCL Global Business School for Health (GBSH). GBSH is the first business school in the world focused on health and healthcare. It provides the opportunity for UCL to create and support leading professionals with the skill set to meet the challenges of healthcare delivery and quality improvement on a global scale in the 21st century. Nora is a health and international development economist. She has a wealth of experience in leadership and change management.
Before becoming the Director of GBSH, Nora was the Pro-Vice-Provost (Postgraduate Education) at UCL and the Joint Director of Education for Moorfields Eye Hospital and UCL Institute of Ophthalmology. Through these roles and her field work in the Middle East, Nora developed her passion in health leadership and management for improving health systems and patient outcomes.
Nora's academic leadership spans the world where she has taught both in the Middle East and China on various occasions. In her multiple roles across her career, she has been a strong advocate for international student experiences, both for students going out and coming into various universities worldwide. She is also dedicated to ensuring lifelong learning as part of her drive for accessible healthcare management training. She has crossed the world speaking at various higher education conferences and events promoting communication and cross-cultural experiences and applied education and training for students and staff. Consequently, she has been a regular visitor to Asia for over 20 years. These experiences have included undertaking extensive fieldwork in various countries as part of her research and teaching particularly in the Middle East. She has been the recipient of two Fulbright Scholarships, Carnegie Fellowship and Social Science Research Grant.
Before her appointments at UCL, Nora was the Deputy Vice-Chancellor at the University of East London (UEL) and served as the Dean of the Royal Docks Business School during her tenure at UEL. Nora's original research career was in the field of Middle East economics. Her research focused on labour migration and the political economy of the Middle East. She spent years in the region undertaking fieldwork in Yemen, Egypt, Jordan, and Lebanon. She speaks, reads, and writes Arabic. In the past several years, Nora's research interest has moved increasingly toward health. Her key areas of research are the political economy of health with a focus on globalization and non-communicable diseases. She remains interested in these topics as they relate to the Middle East.
Nora has taught a range of courses in leadership, change management, and strategy as well as economics. She has also designed and taught several short courses and executive education programmes. Nora is very committed to higher education at multiple levels and has led numerous train-the-trainer courses worldwide to help instill new teaching and learning methodologies. She is a Principal Fellow of the Higher Education Academy (HEA) in the UK. She has also been recognised and received teaching awards across her career.
Nora has a wealth of governance experience. She is a Trustee and Chair of Vision Aid Overseas and a Trustee on the Board for the Royal National Institute for the Blind (RNIB) and the Moorfields Lions Korle Bu Trust. She also serves as a Trustee for the Higher Education Statistical Agency (HESA). She is a member of the Prince Sultan University, College of Business Administration Industrial Advisory Board, and St. Antony's College, Oxford University, Remuneration Committee.