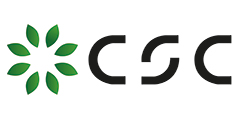 Prince Sultan University
Center for Sustainability and Climate
Prince Sultan University Center for Sustainability and Climate (CSC) is privileged to have an Advisory Board consisting of distinguished experts, academics and practitioners who all share a passion for sustainability. The unique cross-cutting aspect of sustainability defies traditional boundaries and requires bringing together a diversity of expertise across sectors and fields.
"Together, we will try to understand the challenges ahead and what future directions, are needed to succeed with our sustainability transformation"
It is widely recognized that this decade (2020-2030) is pivotally important in terms of action on the climate crisis, and more broadly, urgency to achieve each of the 17 UN Sustainable Development Goals which consider all aspects of a sustainable future, including dignity for all people and ecological integrity in all places. We have the key roles to play in advancing sustainability, being a role model for other universities and organizations through our own practices. The key functions of the Center for Sustainability and Climate (CSC)Advisory Board are:
The advisory board provides critical input and guidance on PSU's sustainability efforts, particularly as it relates to our bold plans for continued leadership in sustainability in higher education.
The advisory board provides advice on the overall direction of the Center, its activities and its priorities.
The advisory board provides guidance to further key sustainability initiatives and achieve goals to support the broader community.
To provide advice on awareness of evolving societal needs as per the Saudi Vision 2030 and Saudi Green Initiative
To provide advice on Policy and Impactful Research on Sustainability and Climate.