Deanship of Student Affairs
The Deanship of Student Affairs (DSA) strives to enrich student experiences outside the classroom as persons, scholars, and citizens, by offering a wide range of extra-curricular activities, events, and specialized units dedicated to serve the students' overall needs in the University. The DSA features five such units under its helm:
Academic Advising Unit – counsels and guides students in regards to academic complications, e.g. low GPAs, absences, and make-up exams
Co-Operative Education & Alumni Relations Unit – #1 acts as an intermediary between students who are eligible for the Co-Op and companies who are interested in training students; #2 keeps in close touch with PSU alumni
Guidance and Counselling Unit – addresses students' non-academic requirements and needs by offering social services and psychological counseling
Student Activities Unit – responsible for organizing extra-curricular activities events, e.g. International Culture Day and working with PSU student clubs
Student Services Unit – provides students with tutoring opportunities, part-time jobs, lockers, and University ID cards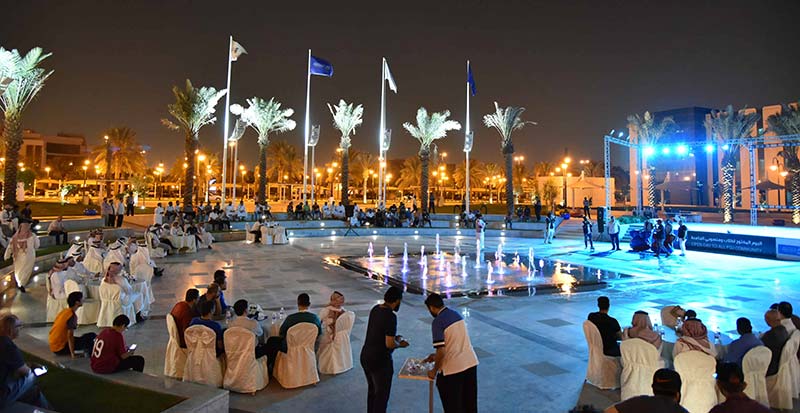 Vision
The Deanship of Student Affairs supports students in their academic, social, cultural, and personal development, thereby enabling them to contribute to the advancement of PSU, Saudi Arabia, other lands, cultures, and societies. Toward these ends, the Deanship strives to offer memorable times and experiences that give meaning and zest to PSU graduates' endless journey of learning, discovery, and engagement.
Mission
The Deanship of Student Affairs provides an array of programs, services and facilities that nurtures academic success, student development and membership in a warm, engaging campus community. We assist and inspire students as they prepare for their future roles in a diverse, dynamic and global society
Dean's Message