Success Factors for Effective Execution of Strategy
This workshop was conducted online and was offered for Leaders.
-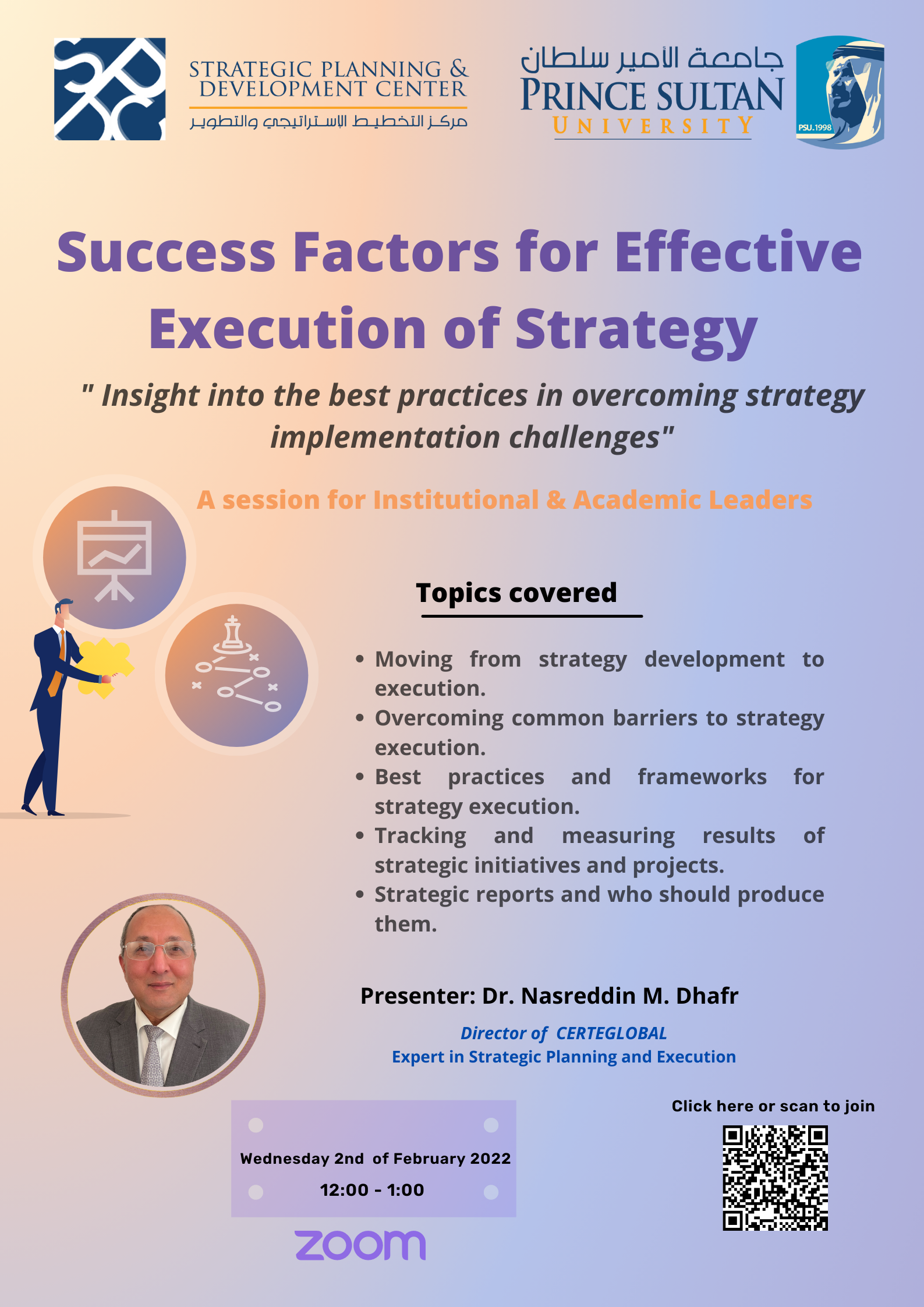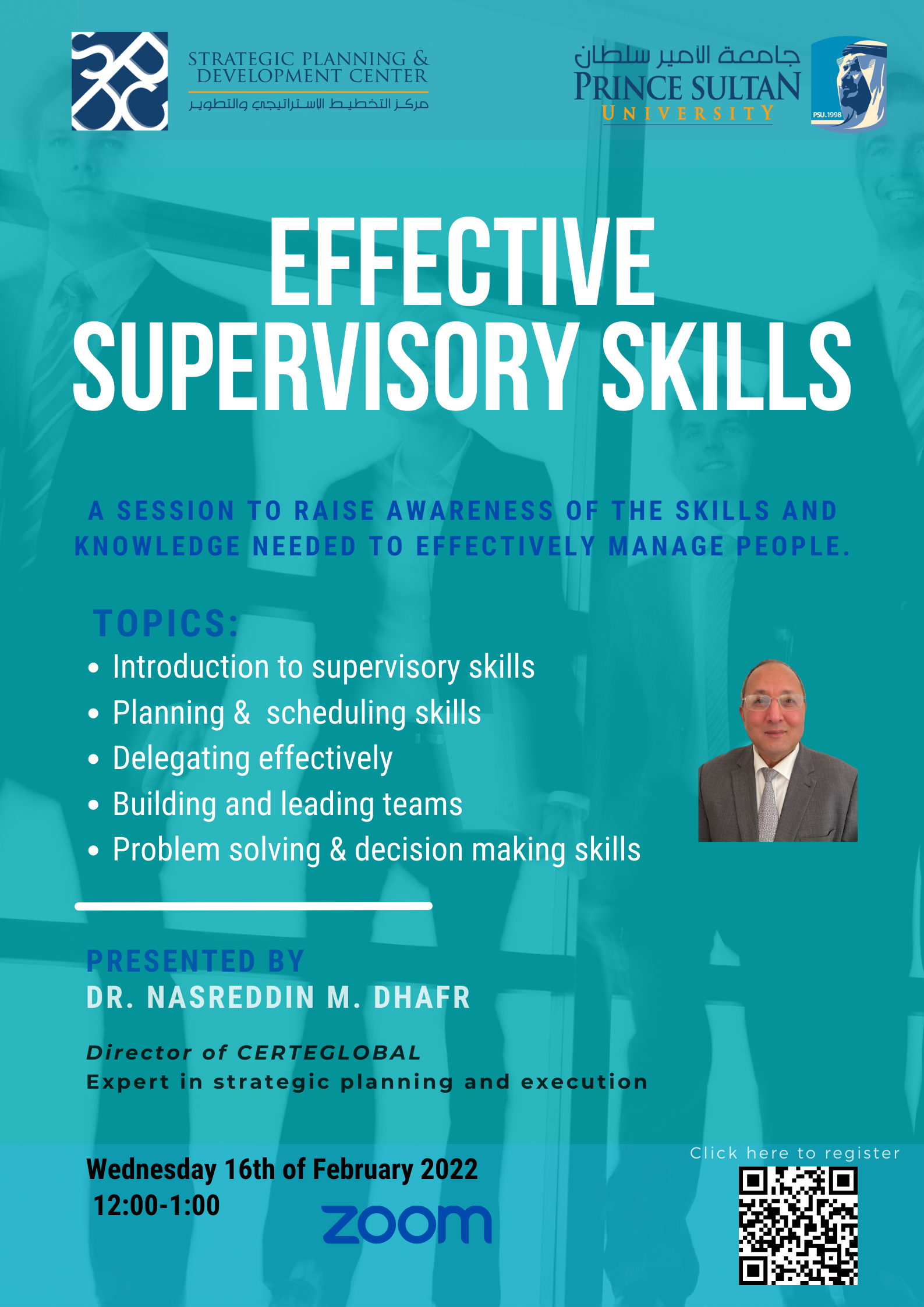 2nd Training Session- Effective Supervisory Skills Training Session
SPDC conducted it second training session for PSU community.
-
Objective and Key Result Workshop (OKR)
Objective and Key result (OKR) methodology has gained significant traction in the corporate world as a means of driving organizational success through a clear, measurable, and results-driven approach to goal setting and execution. Strategic Planning and Development Center conducted a series of training sessions in the OKR methodology in a course of three - days training session for the SP4 formulation team. The session was delivered by Mr. Abdulaziz Hussein- Certified coach from the KPI institute.